Fashion Watch Trend Report:
"Hand" concept began to rage from the spring and summer 2011, was a deep and thorough use of the bag on, the clutch has swept us crazy until the autumn and winter 2011 show field was successfully completed, it is still popular, and continued warming.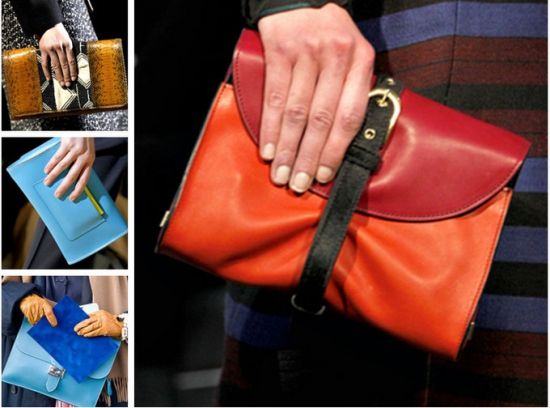 In autumn and winter 2011 show floor, we can see, Dries Van Noten, Proenza Schouler, Jil Sander, Celine, MiuMiu, Alexandre Herchcovitch, Hermes, Balenciaga, etc., are applied to the clutch this element of its designers can be said to be fallen in love. Those fashion bloggers, models, fashion editors, celebrities are even more rushed, without any intent to take their own clutch shuttle in the Fashion Week.
The difference is that after the 2011 autumn and winter fashion week, there were two distinct clutch trend.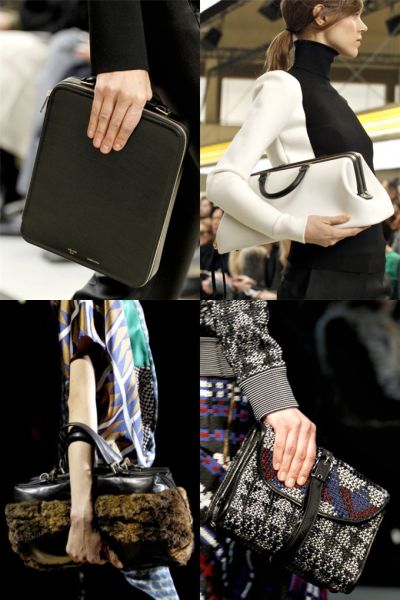 One is the "hand" in the end. Celine's show in the field, we took the white side of Freja prince, with a black laptop bag, and in the Dries Van Noten, Miu Miu, and so the show, we also get to see such a law. That is, even with the collapse of these chains are designed hand bag, designers also prefer models who hand out to show. Hand with the function gradually been obscured, they are convenient for people back from the collapse of the practical effect of magnificent turn as a decorative role, relegated to supporting roles, only to set off a whole bag of gorgeous. It seems so, whether with or without hand-held or hands with, like fashion out to the streets, "hand" on the right. So, had to let their hard point, refueling exercises practicing hand is the last word. That autumn and winter 2011 fashion weeks, there were two distinct Wristlet trends.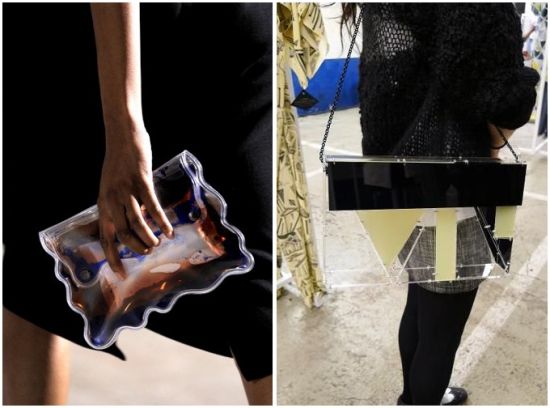 Transparent
Another trend sucked the color transferred to the transparent bag, including the bag or make a fuss about the main people to play their respective arbitrary. Maison Martin Margiela's hand bag has a thin rectangular transparent texture and minimalist lines, Christopher Kane transparent bag, dripping with colorful liquid inside, put the body of the Buddha in the flow of life, and in Charlotte Olympia square transparent box, you can see that the designer carefully prepared for us in a variety of beautiful bags, enjoy a package of several used in the same time, you do not have visible because of a transparent bag and put my items must be standardized, fear of exposure of private property. This is a very thoughtful design, is not it?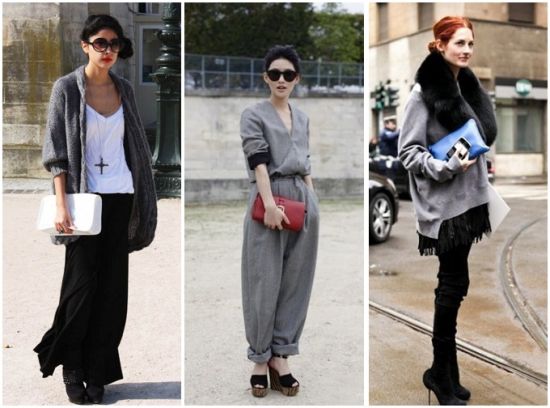 Multicolor Wristlet
Clutch Wallet, as an important element of a fashion culture, from dinner parties to come to everyday life, from wallet size up to now expand into several times, from a single style to a transparent texture package package. It is no longer just exist to reflect the feminine, it can be both neutral and appear casual. We can not refuse to clutch, at least in the 2011. It is like last year's popular nude color, replaced the protagonist after he began to fashion a new round of bombing.